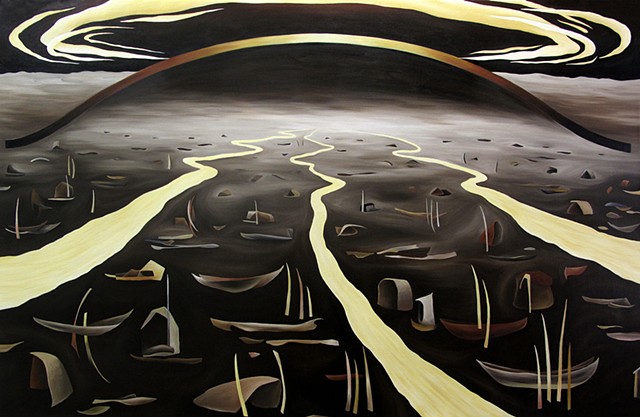 Elizabeth Eero Irving is a professional artist living and working in Fairbanks, Alaska. She received her B.F.A (1996) in Documentary Photography as a Kreielshiemer Scholar from Cornish College of the Arts. She received her MFA (2013) in painting through Northern Vermont University in conjunction with the Vermont Studio Center.
Proficient in many art mediums, her work reflects her love of and belonging in the landscape of the wild north. She is the recipient of a Rasmuson Project Award (2006) and has also been awarded a Connie Boochever Artist Fellowship from the Alaska Arts and Culture Foundation, administered by the Alaska State Council on the Arts (2007).
Elizabeth is also an independent curator of group, thematic exhibits including "GunArt: .38 Artists" (2004), "9 North: Multimedia Alaskan Perspectives" (2007), "The Bones Show" (2007), "Countenance: Modern Masks of the North" (2009) and "AU: The Northern Element" (2016).
In her spare time, she is an avid skier and cyclist, grows orchids, and volunteers in feline rescue.